What colors should we use at Waterloo? 
I love the contrast for the British at Brandywine:  bright white and royal red. 
---
By Waterloo, trouser colors changed to grey. 
These don't look as sharp.  What should we use? This grey?  White?  Maybe a lighter shade of grey?
---
This is what we have for the Prussians:
---
We were a little concerned at first that blue might be a problem distinguishing Prussians from French:
---
The French blue is much darker.  I don't think this will be a problem at all.  Here they are next to each other:
---
What do you guys recommend?  What would look best?  What would you like to see?
---
---
Here is a new color test.  What do you think of these?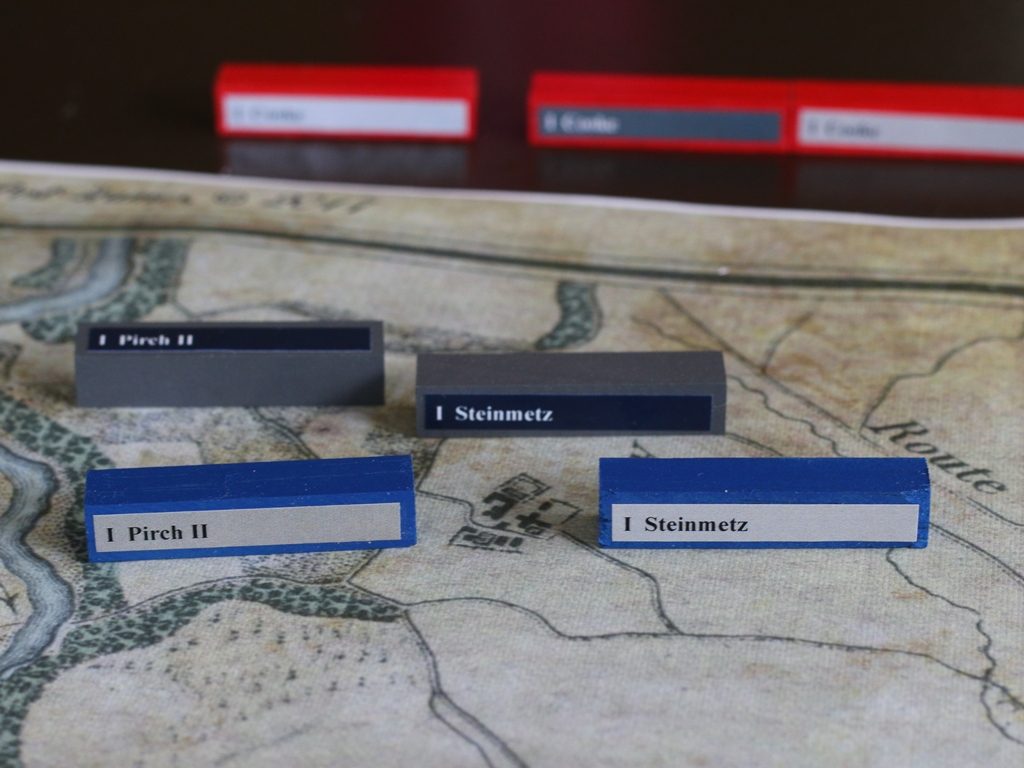 The outside British stickers are a very light grey.